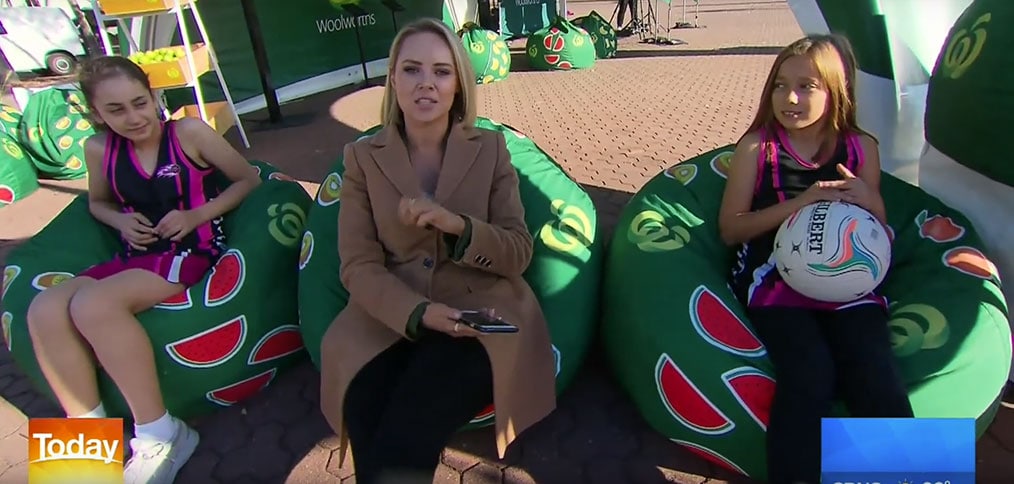 May 23, 2019
Woolworths Shows Their Worth on LIVE TV
The world of television can be entertaining, informative and inspiring. Now throw the word "live" in front of it and it gets downright daunting. There's a myriad of things that can go wrong, but get it right and it all flows seamlessly and looks fantastic in the process.
Speaking of looks, it's imperative that anyone on TV looks the part, including inanimate objects. People place a lot of importance and value on what they see and particularly their perception can be shaped, formed, reinforced or destroyed very easily based on what they see. So when a brand wants to present themselves on LIVE TV for all of Australia to see, how they present themselves can make a world of difference to the public perception of their brand.
Enter Woolworths, you know, that enormous grocery chain of supermarkets all across Australia, well, they are now one of the major sponsors for the newly beefed up Super Netball series across Australia. Our great friends at TLA Worldwide (Global Sports Marketing Agency) organised a stunning activation for Woolworths to take place outside the Qudos Bank Arena in Sydney, in order to kick off Round 1 of the Super Netball championship season.
As part of the activation, Woolworths made use of their stunning new CROSSOVER M 6x6 structure, which has been custom printed and branded in their corporate colours and logo. Needless to say, it was unmissable.
The activation went live to air on Channel 9's weekend TODAY show. Each and every time the vision went to the live cross, a different angle and scene was shown with the beautiful and eye-catching Woolworths CROSSOVER M 6x6 structure visible in shot.
This, this is exactly what delivering the WOW factor is and demonstrates the best of our work. Woolworths have put their brand on the line and entrusted us to ensure that they look as professional and appealing as possible on Live TV. Needless to say, it not only all ran like clockwork but all looked absolutely amazing.
If putting your best foot forward when displaying your brand in public is of utmost importance to you, then perhaps you should get in touch with our fantastic team and have a chat.