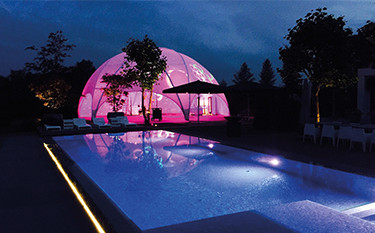 Our Heavy-Duty Marquees are Made to Last
Heavy-Duty Marquee
Enjoy optimal coverage no matter your environment or the conditions thanks to the experts at Wow Structures. As industry leaders with years of experience supplying and selling the best marquees and tents, we know that there are other "marquees for sale near me". However, ours are made specifically for Australia's unique climate and extreme weather conditions, giving our customers confidence in the cover over their heads. With one of our heavy-duty marquees, Sydney & Melbourne customers can breathe easier regardless of the weather.
Large Marquees for Large Events
Large Marquees for Sale
Do you have a major commercial outdoor event coming up that you need to provide cover for? When it comes to marquees, Sydney & Melbourne teams can keep their guests from getting drenched or burnt thanks to the team at Wow Structures. With our extensive range of durable and large marquees for sale, Wow Structures can ensure that you have the space you need to comfortably fit large groups of people, keeping them protected from the elements.
Made from the best materials, our large marquees hold their colour and integrity when exposed to extreme weather conditions. To learn more about how you can take advantage of our marquees and their many benefits, give us a call today!
Find your Marquee thanks to Wow Structures
Marquees for Sale Melbourne & Sydney
For innovative and modern marquees for sale, Melbourne & Sydney businesses and organisations can look no further than the team at Wow Structures. Committed to supplying the highest-quality products and tenting solutions on the market, our experienced and passionate team can make sure that you get the best value for your money with our products and accessories.
Made from resilient materials and securely anchored into the ground, our selection of marquees for sale give our customers peace of mind for the duration of their event or function.
Buy the Large Marquee for your Event at Wow Structures
Buy Large Marquee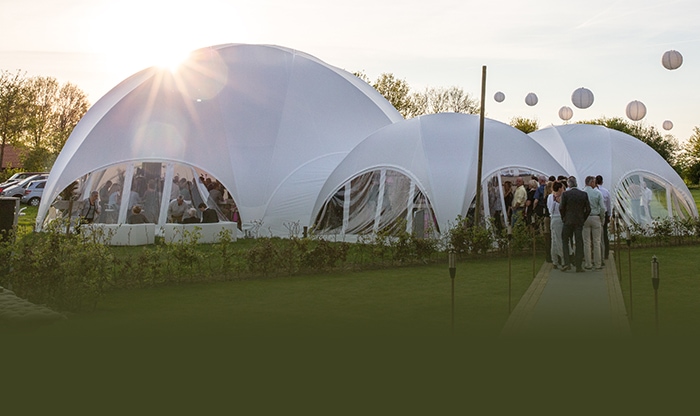 Do you want to buy large marquee products without blowing out your budget? Whether you want to buy a marquee in Melbourne or buy a marquee in Sydney, we can help you. Thanks to the options on offer from the team at Wow Structures, we can ensure that you find the best large marquee to keep you and your guests covered. With the quality and durability of our large marquees, Melbourne & Sydney businesses and companies throughout the metro area can trust Wow Structures to supply the cover they need for the event they have planned.
On hand to help our customers find the right marquee for their needs and requirements, our team of knowledgeable experts can directly assist our customers with their enquiries. This ensures you get the best large marquee to suit your event. Make the right choice when purchasing a marquee and trust the team at Wow Structures.
Gorgeous Gazebos at Generous Prices
Marquee Gazebo Melbourne & Sydney
Make a lasting impression on your guests or your clients thanks to the products on offer from the experts at Wow Structures. Modern, stylish, and spacious, our hand-selected range of marquees and gazebos can add class and colour to even the most basic event. Wow Structures also offers impressive marquees, gazebos, and structures for hire through our sister site, Wow Marquees Hire. Whether you want to buy or hire, we can help you create an iconic structure in Melbourne or Sydney, Adelaide or Brisbane, Canberra, Perth, Darwin or Hobart.
To purchase competitively-priced marquees for sale, Sydney, Melbourne, and Australia-wide customers can call us on 1300 814 186.