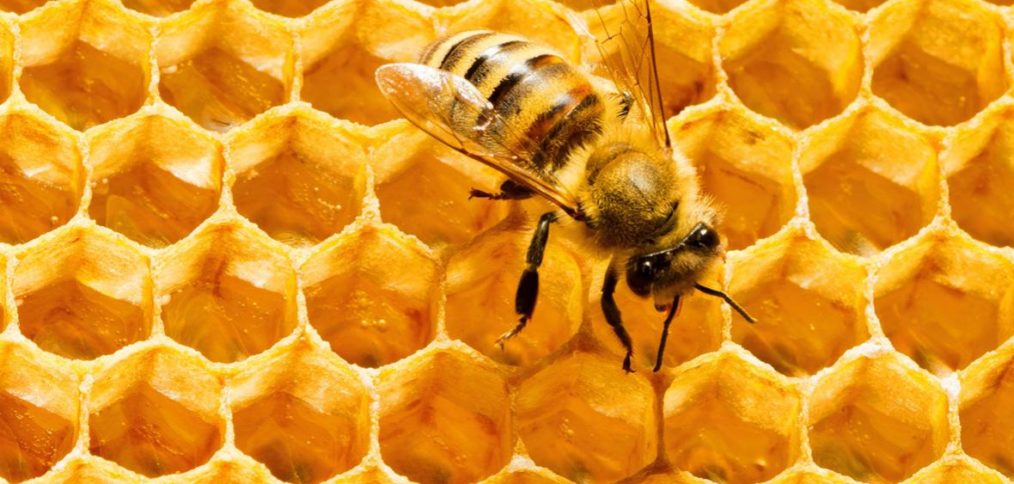 December 19, 2018
The Hexagon – Nature's Divine Shape
Nature in all its glory surrounds us wherever we go, anywhere we roam. For those who take notice, for some reason, the divine shape and pattern of the (not so) humble Hexagon are repeated throughout our natural world. From pineapple skin to snakeskin and rock formations to snowflakes, it's quite obvious that all of this wonder that surrounds us, this repeated pattern is not merely a coincidence.
There are no coincidences, only the perfect and divine synchronicity of the universe
In fact one could quite easily come to the conclusion that the pattern, shape and very form of the Hexagon is one of the basic building blocks of nature. So precise is the shape that man has understood this divinity and replicated it for use in modern day building, construction, products and design.
So perfect still is this shape, that Wow Structures too have replicated it to create the most perfect temporary structures, the Hexadome. A 6-sided Hexagonal footprint following natures grand design, strength and the universe with a dome top, representing not only unique design aesthetic appeal but also unparalleled wind resistance. There are two different Hexadome sizes, the M(edium) and L(arge).
Both structures are engineered for strength, capable of withstanding wind speeds of 120km/h with an inbuilt rigging capacity of up to 600kg (Hexadome M) and 1,200kg (Hexadome L) directly suspended from the frame (see image below). Like the divine Hexagon in nature, these structures are modular and can be repeated by 'honeycombing' them with other Hexadomes or Crossovers to enlarge the available event space, all without ropes or poles, thus eliminating all and any OH&S trip hazards.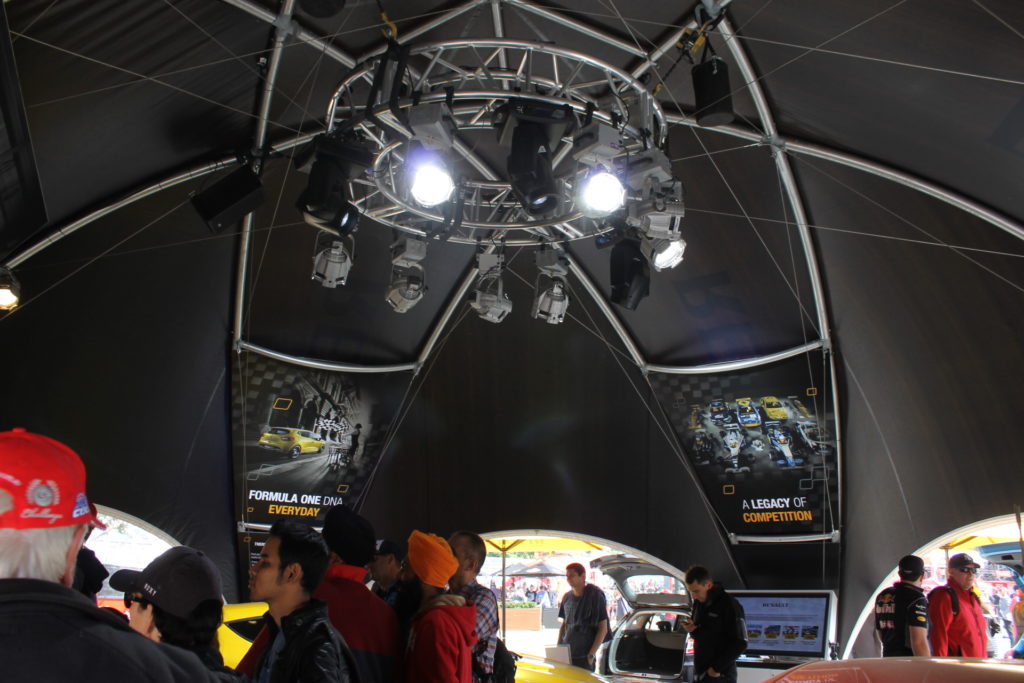 The Hexadome M 100m/2 can accommodate approx. 170 people standing and is currently available for purchase OR hire right now.
The Hexadome L 175m/2 can accommodate approx. 350 people standing and is currently available for purchase only at this stage.
The Hexagon/Hexadome, you can't argue with nature. As above, so below.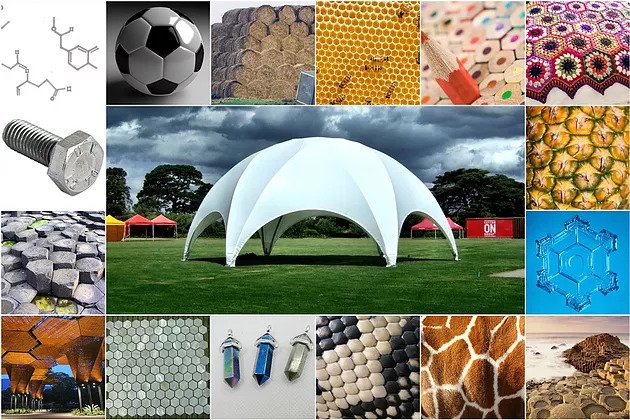 Contact us with all your enquiries about this amazing structure, perfect for absolutely any event.